With the entire world of brand marketing so intently focused on social media, Lush is shaking up the industry by deleting all its social media platforms. That's right – no more official Lush accounts on Facebook, Snapchat, or Instagram.
Instead of typical social media outreach and engagement campaigns, the brand is focusing on growing its YouTube presence, using Twitter as a customer helpline as well as being involved with Pinterest for inspirational content.
But what has caused this sudden change in direction, and how will this affect Lush and potentially brand marketing? Let's take a closer look at this big move by the popular cosmetics company.
Safety First
Lush has highlighted safety concerns on social media following the testimony by Frances Haugen – Facebook's whistleblower. She reported that Facebook was ignoring concerns about teens' deteriorating mental health to increase profits. In the wake of this, Lush has decided to take itself out of the social media equation.
The CEO of the company, Mark Constantine, has highlighted that Lush's goal is to create items for relaxation and self-care. Social media works in the exact opposite way. What are the ethics of creating products to escape the banality and stresses of modern life and to then be a part of the problem via social media?
Lush wants to see social media platforms change their algorithms to make safer spaces online. The brand sees how harmful these platforms are in terms of physical and mental health and no longer wants to contribute to the issue. Lush is using this as an opportunity to speak with customers directly and not through a harmful screen.
A Political Stance
Lush isn't a newcomer to the political stage. The brand has a long history of standing up for causes it cares about including:
Combating animal cruelty
#Gayisok campaign for LGBTQ rights
Donating profits from error sales to digital grassroots activists to keep the internet free, open, and safe.
The company prides itself on working for a better future rather than focusing on profits. This drive is completely in contrast to what appears to be the aim of social media platforms: profits over health and safety. So while the move is in line with the brand's history of activism, it is nonetheless shocking to many.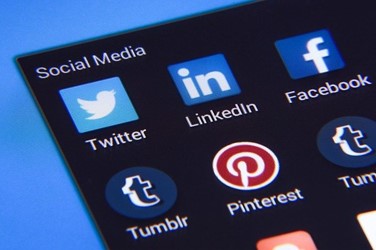 The Risk
Lush admits that this is the correct decision for itself, but not for every company. Without brand loyalty and returning customers, this could be a disastrous move for a company.
The CEO shared that the company has six million followers across all of these platforms. Now, they will need to find a way to reach out. And this move could potentially put the CEO's career and the brand in jeopardy.
After all, when billions of people are on social media, turning down the opportunity for increasing brand awareness and ad placement is serious. It will present unique challenges to the company, but Lush seems ready to take them on in the name of mental health.
Despite the complete withdrawal from social media giants like Facebook and Tik Tok, Lush has retained its accounts on YouTube, Pinterest, and Twitter. This allows them to remain in contact with customers and address feedback. The big question is whether this will be enough of an online presence for the international company.
Will You Miss @Lush?
While it is too early to assess the impact of a "Lush-less" social media, the move is taking the internet by storm. The brand has certainly gained attention from its followers, customers, and the marketing industry. Only time will tell what the long-term impacts of this exodus will be.